About Us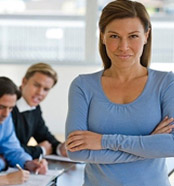 Adibas™ Hosting, At Adibashost, we understand that our customers' websites are "mission critical." Adibashost provides state-of-the-art "load-balanced" Web hosting platform to ensure maximum uptime. Adibashost was founded in 2007 and has established a leadership position in the "low cost" Web hosting industry by meeting the needs of small-to-medium sized businesses. Adibashost is one of the few Web hosting companies that stands on our own two feet. We develop our own custom Web hosting software and automation tailored directly to our customers' needs. Our entire infrastructure was built and developed in-house by our programmers and developers to cater to our satisfied customers. We manage, own and operate our entire network and all of our equipment. Today, Adibashost remains unbeatable in terms of reliability, quality, and performance in the Web hosting industry. By continuing to listen to our customers, we continue to learn, grow and evolve our business into the #1 choice for Web hosting!
Our Vision: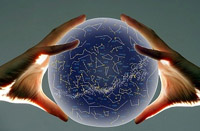 We believe that our success is due to our profound technical expertise and unmatched quality of customer care. We strive to build personal relationships with our customers. We believe in treating every customer with the same respect, caring and honesty that we would with our personal friends. Although we keep our traditional business values, we are not afraid of changes. We have always been early adopters of new technologies. We continuously explore new and innovative solutions to keep our customers up to date on technology. We believe that establishing a successful world-class web presence should be easy and affordable. We strive to improve our customers success by providing the best reliable and consistent tools and services at affordable prices. We are giving hosting packages for affordable price, for very cheap prices!
Why choose Adibas™ Hosting : What Makes Us Different?
Customer satisfaction is our number one priority. We are proud of the fact that our growth is largely driven by word of mouth through happy clients. We are not one of the companies that only rely on aggressive marketing campaigns. We offer full-featured, great quality hosting packages, that include everything you need to succeed on the Internet at an affordable price. Our partnership with one of the largest ICANN-accredited registrars has allowed us to offer affordable and safe domain name registrations as well.